It's time to tackle TB
As one of my colleagues recently reported, many issues have a day devoted to them. This Thursday 24 March is World TB Day. It marks the date when the bacteria that causes tuberculosis was discovered by a German doctor back in 1882. This year there has been a long overdue focus on the impact of TB on children — a neglected issue, and one that's bigger than people think.
Around 10% of the 9 million new TB cases each year are found in children. In parts of the world, studies show rates can be much higher: in South Africa, Uganda, Tanzania and Zimbabwe more than 16% of TB cases are in children. In Pakistan it's more than 25%. Children can present with TB at any age, but the most common age is between 1 and 4 years.
Tuberculosis also affects children indirectly. Globally it kills around 1.7 million people each year, leaving millions of children orphaned and increasing poverty because sick adults can't provide for their families. It's also a major cause of infertility in women and can increase the likelihood of complications in pregnancy and low-weight births.
Correct diagnosis is the first challenge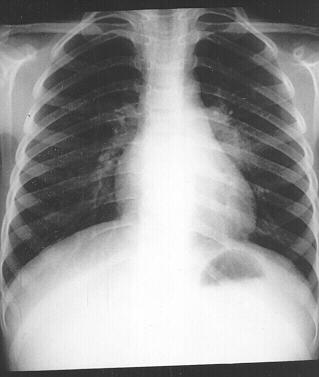 The real scale of paediatric tuberculosis is unknown because it's very difficult to detect in children. It's most commonly diagnosed through examinations of saliva but children generally don't produce enough for a conclusive analysis. Diagnosis in children therefore relies on even less reliable methods such as the tuberculin skin test or x-rays. Late detection is a particular challenge for children as they tend to develop the disease more rapidly than adults and may already be extremely ill before detection. In many cases, the child may die before the disease is ever diagnosed.
This problem is compounded by the growing challenge of multi-drug resistant TB (MDR-TB) – a virulent strain that doesn't respond to standard treatment. A recent case from South Africa has shown just how swiftly the disease can take hold. In a 2007 outbreak in Johannesburg, an unusually high number of children were infected. More than a third of these children died within a few months of diagnosis even though they had been started on treatment.
Treatments are inadequate
There's an urgent need for better ways to quickly and accurately detect TB in children. And we need new, more appropriate treatments for children. On Monday, the World Health Organization included paediatric TB formulas in its first ever list of medicines that don't yet exist but are urgently needed to save the lives of mothers and children. Current treatments require a child to swallow many tablets each day for at least six months. There are no child-size tablets or liquid formulas, so swallowing the tablets can be a horrible experience.
Treatment for drug-resistant TB is even worse. It's extremely toxic with terrible side-effects and has to be taken every day for around two years. It's also so expensive that the poorest countries often can't afford to provide them for everyone who needs them.
Address the root causes
One-third of the world's population are believed to be infected with the TB bacteria but most of those people will never become sick or die from the disease because their immune system is strong enough to hold it at bay. The eventual elimination of TB will only happen when the social economics that make people more vulnerable are addressed as well. Malnutrition, poor housing and HIV are just three underlying factors that make both children and adults more susceptible to TB.
HIV is a particular challenge because people infected with HIV are more likely to develop TB and diagnosis and treatment are more complicated.
In children, TB may be rare compared to other childhood diseases such as pneumonia, but it's crucial that pressure is maintained on governments to eradicate the disease once and for all. This means increasing funding for TB programmes through mechanisms like the Global Fund to Fight AIDS, TB and Malaria and investing in the research and development of tools to improve diagnosis, treatment and prevention. Governments also need to strengthen health systems so there are adequate facilities and sufficient numbers of trained health workers to spot symptoms and support children and their families through the long course of treatment.
TB is rarely thought of as a child health issue. I hope that the greater focus on paediatric TB this year will help bring those communities concerned with TB, HIV and child survival even closer together.